STEERING COMMITTEE
The Indiana Assets and Opportunity Network's Steering Committee functions as the support system for the Network. Members provide support for the Network's activities by providing information, resources, credibility, and feedback to the Network Manager.
NAOMI BECHTOLD
Extension Specialist-Family Resource Management
Purdue university
In her role as an Extension Specialist, Naomi works with Extension Educators throughout the state to provide them with information, curriculum and resources in the area of personal financial management. She works with community partners to create and develop educational programs centered on money management and healthy living.
Naomi has an AB in Public Policy from Duke University and an MBA from Lehigh University. She is an Accredited Financial Counselor (AFC©).
jake brown
Assistant Vice President and Manager, CRA
First Merchants Bank
Jake supports the development of a comprehensive community development strategy for all assessment areas, including but not limited to: home ownership/improvement initiatives, single-family and multi-family affordable housing, and small business/small farm. This includes establishing, participating and maintaining effective relationships with community development based, charitable, and non-profit partners, developing community development services and remaining abreast of developments in CRA, including industry trends, best practices and emerging knowledge. Jake also develops and maintains a comprehensive performance context to identify community development needs, opportunities, and provide subject matter expertise on community development issues.
aspen clemons
impact & outcomes manager
Indiana united ways
Aspen currently serves as the Impact & Outcomes Manager at Indiana United Ways. She works to support Indiana's United Ways in designing & implementing effective community impact strategies, growing public policy capacity, and advocating for critical human services issues at the local level. In addition, she helps to oversee the rollout of the biennial Indiana ALICE Report, which highlights the financial hardships faced by Asset Limited, Income Constrained, Employed Hoosiers. Aspen holds a graduate degree in Social Policy from the University of Pennsylvania and a B.A. in Economics from Spelman College.
david dalton
Goodwill TalentSource Employment Specialist
Goodwill Industries of Central Indiana, Inc.
David Dalton is an Employment Specialist for Goodwill Industries of Central Indiana. As an Employment Specialist for TalentSource his focus is on developing relationships with employers in a variety of industries, counseling and placing candidates in high wage positions, and offering retention services to ensure the success of the population Goodwill serves.
Goodwill's mission is to improve the economic self - sufficiency and well -being of adults and the future employability of young people.
BEN JOERGENS
DIRECTOR OF FINANCIAL EMPOWERMENT, VP
OLD NATIONAL BANK
As the Director of Financial Empowerment, Ben Joergens is responsible for enhancing financial literacy initiatives at Old National by partnering with schools, colleges, universities, businesses, non-profits and government agencies. His goal is to address community needs and implement financial empowerment programs based on sound money management skills. Ben joined Old National in 1999 and has served in a variety of roles. He earned the 2011 Old National Wayne Henning Volunteer of the Year Award and was both the 2010 and 2012 Henderson, Kentucky Chamber Ambassador of the Year. In 2015, Ben received the George Bailey Distinguished Service Award, sponsored by the ABA Foundation. This national award is given to a non-CEO bank employee who demonstrates outstanding initiative, commitment to the bank's customers and the communities they serve, and inspires others. In 2017, Ben was recognized by the National Financial Educators Council (NFEC) with its coveted Financial Education Instructor of the Year Award for his commitment and contributions to bringing financial education to the at-risk and underserved.
In addition to his extensive volunteer work, Ben also serves as a certified advanced VITA tax preparer with his local United Way Agency.
kathleen lara
policy director
prosperity indiana
As the Policy Director, Kathleen works to advance network member priorities by helping to craft and advance Prosperity Indiana's policy agenda before the executive and legislative branches of federal, state, and local government. She keeps members informed on policy issues, mobilizes members in response to specific advocacy efforts, and helps produce statewide convenings for the network.
erin macey
SENIOR policy analyst
Indiana Institute for Working Families
Erin witnessed disparities in access to educational opportunity firsthand as a middle school teacher. Motivated to examine and change the social systems that held these inequalities in place, Erin returned to graduate school and earned her doctorate in education policy. While pursuing her degree, Erin conducted policy analysis and completed program evaluations for Indiana schools, state agencies, and non-profits.
In her most recent role as a technical assistance coordinator at the Great Lakes Equity Center, Erin developed publications and helped deliver direct, context-driven technical assistance to Midwest school districts struggling to provide equal opportunity on the basis of race, gender, and national origin. Erin's professional and personal experiences, especially as a mother of four, inspire her to continue to amplify the voices of those who are typically underrepresented in leadership and policy-making positions and, as a result, lack the supports they need to thrive.
AMBRE MARR
STATE LEGISLATIVE DIRECTOR
AARP INDIANA
Over the past five years, Ambre has served as the State Legislative Director for AARP Indiana, where she has built an innovative advocacy strategy focusing on increasing engagement, impact, and relevance for the state's growing 50-plus population. During this time, she has worked alongside volunteers in various capacities expanding awareness around AARP's issues, programs, and activities. She focuses on building relationships with community and policy leaders on a regular basis, and organizes and maintains effective statewide coalitions to benefit the members of AARP. Prior to joining AARP Indiana, she worked in advocacy for the Indiana State Medical Association and as a legislative assistant in the Indiana General Assembly. Additionally, Ambre serves as a board member of the Indiana Debate Commission, which remains the oldest independent and non-partisan commission of its kind in the nation putting voters first, by hosting free debates statewide. Ambre graduated from Saint Joseph's College in Rensselaer, IN with a degree in Social Work. She calls Indianapolis home and when she isn't at the Statehouse, you can either find her running or spending time with her maltipoo, Fannie May.
kate mcknight
Senior Relationship Tax Consultant and Earned Income Credit Coordinator
internal revenue service
Previously, Kate has served as the Volunteer Income Tax Assistance (VITA) Representative, Taxpayer Service Specialist, Manager and Senior Tax Specialist at the Internal Revenue Service. Currently, she is a Senior Relationship Tax Consultant and the Earned Income Credit Coordinator for Indiana. She also plays an active role in the Internal Revenue Service's Volunteer Income Tax Assistance (VITA) program, is the Internal Revenue Service's representative on the Indianapolis Asset Building Coalition as well as the Indianapolis Territory's Financial Education and Asset Building (FEAB) Subject Matter Expert.
Kate has a Bachelor of Arts degree from Bates College in Maine and studied accounting in the Masters of Accounting program at Georgetown University in Washington, D.C. Kate is married and the proud mother of two.
MARIE MORSE
EXECUTIVE DIRECTOR
HOMESTEAD Consulting services
Marie Morse has been with Lafayette Neighborhood Housing Services, Inc. dba Homestead Consulting Services since 1985. She has held various positions within the organization including financial, programming and management positions. She has been the Executive Director of the organization since 2007. Marie has learned from the ground up and has expertise in housing counseling, non-profit finances, fundraising, board governance, staff management, property development, neighborhood relations, mortgage lending and small dollar lending. Marie was instrumental in bringing one of the first homebuyers clubs in the nation to Lafayette in 1990. She has developed two Section 42 tax credit projects, the most recent being the conversion of a former high school into 74 units of senior housing with non-profit commercial space. Since becoming Executive Director, Marie has overseen the development of the foreclosure prevention counseling program, received re-certification as a Community Development Financial Institute, obtained certification as a local HUD housing counseling agency, brought Bank On and the Federal Reserve Money Smart week to Tippecanoe County, managed more than 8.9 million in program funding, helped over 4,600 families understand their housing options and saved over $130 million dollars' worth of homes from foreclosure. Marie has received a Distinguished Citizen Award from the City of Lafayette and was recognized by the Indiana General Assembly for outstanding service. She currently serves as a member of the steering committee for the Indiana Assets and Opportunity Network.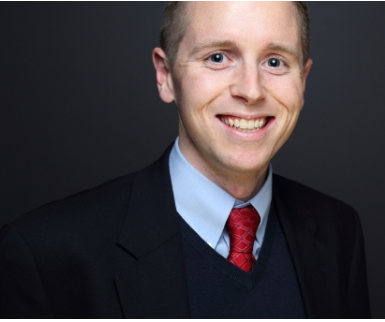 phil schuman
Director of Financial Literacy
indiana university
Phil Schuman serves as Director of Financial Literacy at Indiana University, managing the award-winning IU MoneySmarts program, including authoring content and resources for students on moneysmarts.iu.edu, implementing a required financial literacy module for all new students, and teaching a personal finance First Year Seminar at IUPUI. Phil is the founder of the Indiana University's MoneySmarts Team, a group of undergraduate and graduate students trained to provide one-on-one education and group presentations on finances to students across all IU campuses. Phil is also the Co-founder of the National Summit on Collegiate Financial Wellness. Phil graduated with an MBA from the Kelley School of Business and a BA in Psychology from DePauw University.
thomas orr
senior program officer
local initiatives support corporation (lisc)
Thomas Orr is a Senior Program Officer with the Local Initiatives Support Corporation (LISC) in Indianapolis, where he manages the Centers for Working Families initiative. He was instrumental in launching a green jobs project for low-income workers focused on "deconstruction" of unsafe and abandoned properties. He is currently working on implementation of a career pathways project to "bridge" basic skills and occupational training for low-wage workers. He represents LISC on a cross-agency team to develop strategies for re-use of industrial sites leading to job creation in urban core neighborhoods.
He is the author of two books, Hammers in the Fog and Tongue to the Anvil. He holds a B. A. from Gordon College.
mark tarpey
retired
indiana department of financial institutions
Mark spent 40 years with the Indiana Department of Financial Institutions, a regulatory agency for state chartered depository institutions and other entities who extend various types of consumer credit. He was a field examiner, Consumer Credit Division Supervisor and Deputy Director during his tenure. He obtained his Certified Financial Planner (CFP) designation in 1987. Mark has had a continuing interest in financial literacy for all ages and demographics.